Bienvenue chez Dr Sara FEKKAR
Lundi - Vendredi
09:00 - 13:00
On Wednesday, March 1st, 2017 the MedicPress+ Clinic is closed due to maintainance.
Short Story About MedicPress+ Clinic
Stephen Hall, CEO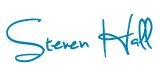 MedicPress reiterates the pledge to help all and give hope to those who have lost hope. In this endeavor, while we have the best of an expert team of doctors taking care of the patients at one hand; we have an exemplary team of voluntary physicians and retired physicians who provide medical assistance to the not so wealthy class from negligible to no cost. No matter, what the story or situation is; Trust us to be there to help all and make things well again.
Children At MedicPress, we provide excellent pediatric care to children in the city and adjacent areas for about half a century now. Our medical …
Medicine WordPress Theme
This is a WordPress theme made by power elite author.
All raw food must be washed well before eating or cooking. If someone had contracted the infection, he/she should not…
Overproduction of cortisol hormone increases your sugar and fat cravings and leads you to have a larger portion of food.…
"Mon bébé a consulté chez elle. J'étais très satisfaite de son professionnalisme et du service. Tout le staff est très compétent et souriant. Elle est devenue la pédiatre des enfants de toute la famille!"
"Dr Sara très compétente, son expertise et sa gentillesse font d'elle un pédiatre de confiance. Je recommande vivement"
"Médecin très agréable avec les enfants, compétente et à l'écoute.Elle donne de très bons conseils et effectue un suivi minutieux."